Information
New Release Pen Case / Key Case / Two-fold Card Case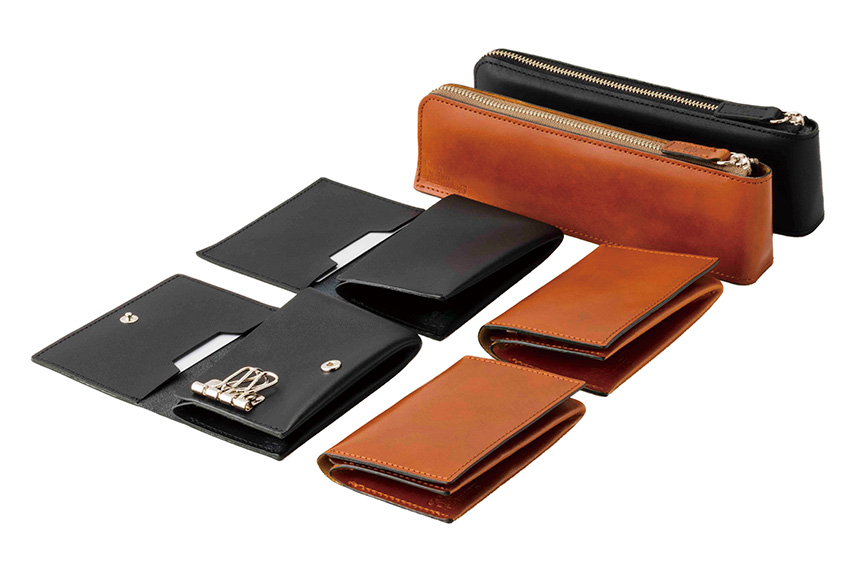 Along with classic offerings like a key case with an uncommon approach, a card case focused on ease-of-use, and a pen case that taps back into its roots, the kinds of new leather products that people have been waiting for are now available for purchase. They remain classics, while also each offering a breath of fresh air in their own way.
This is the second design developed by Mr. Masahiro Someya, under the concept of "an accumulation of artifices, creating normalcy".
Mr. Someya holds a unique background, having engaged in the production of prosthetic devices as a prosthetist.
The structural arrangement offers unique characteristics, without excessive ornamentation and a high level of design shining through, along with thorough thought dedicated to the notion of functionality. It offers the charms of superior quality, one that can only truly be understood after you begin using it.
The core component is made of cowhide, with a two-color design that includes a smooth yet elastic matte black and a brown that has been dyed in an exquisite uneven pattern. The carefully processed cross-switching sections feature a traditional Japanese blackish-green color that has been hand-applied by the artisans. The main component's coloring and this cross-switched component's blackish-green create a color contrast that helps solidify the piece's overall impression. The CDT logo is nonchalantly embossed on its own on the main component, matching the overall design in a way that doesn't feel out of place at all. The piece features a solid construction, with the sound techniques of the Japanese artisans visible throughout.
Novel yet also nostalgic somehow, this product is an item of rare beauty that can be used in a wide variety of settings in your daily life, from the workplace and beyond.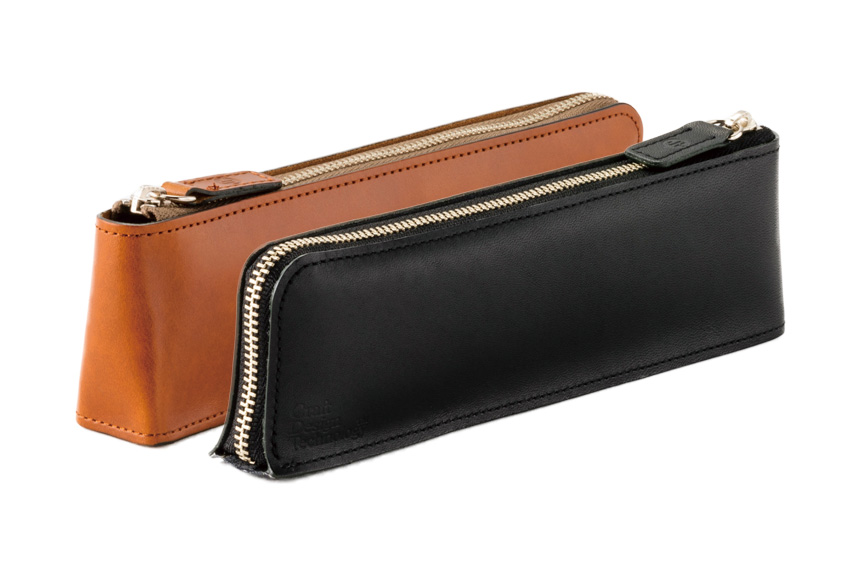 A fastener pen case created as a successor product for triangle pen cases that, unfortunately, have been discontinued. The robust storage capacity has been maintained, with the form updated to be able to stand up independently, thanks to the main component and bottom gusset being sewed separately, preventing it from getting in the way of things on your desk. The size is longer than ordinary pen cases, allowing it to hold pencils as well.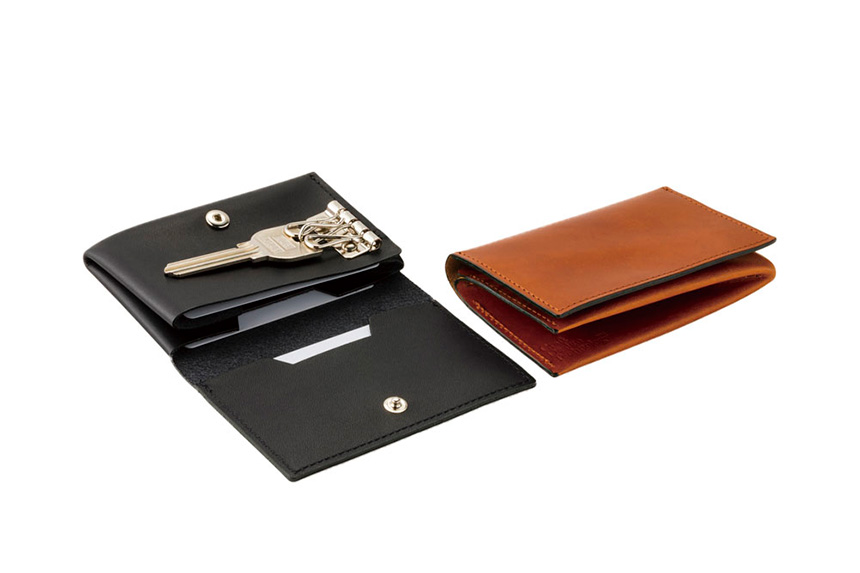 A triple-design key case with a two-fold pocket attached, able to store around 30 cards. It features a minimal final form, due to the use of simple metal fittings. With two pockets, one insertion pocket, and room for around 30 cards, this extraordinary key case can boast enough storage capacity to allow it to be sufficient for use as a card case as well. The interior also features attached snap buttons, meaning it can be securely shut.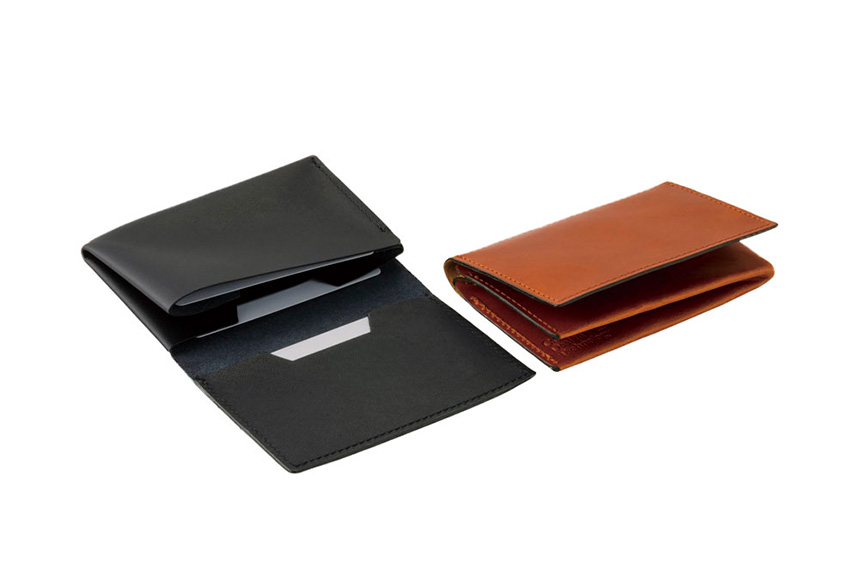 A two-fold business card holder that can store around 30 cards, with two gently curved parts. One part of the pockets that hold cards uses outer stitching, helping prevent its contents from falling out even when the holder is turned upside down. The two storage components both include an index attached internally, making it easy to insert and remove cards. The piece comes in two colors, brown and black, and is made of cowhide that offers a deeper feel the longer it is used. This business card holder truly is easy to use.